New Blog Post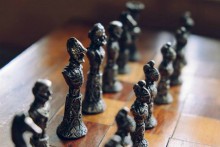 How to Win The War For Talent
Did you know that the cost of replacing an employee in Ireland is circa €14,000. This includes employee on-boarding and upskilling in company procedures and policies, lost productivity and managing the impact on other employees.
In the current climate of low unemployment and with staff turnover on the rise, the competition to retain the best staff and attract the brightest talent is definitely on.
In this article we look at 3 key factors in how companies can effectively attract and retain the best talent as well as strategies on how to implement them. This is a must read for SMEs looking to grow and scale their business in 2020 while minimising the cost of talent management.